Treat a friend or loved one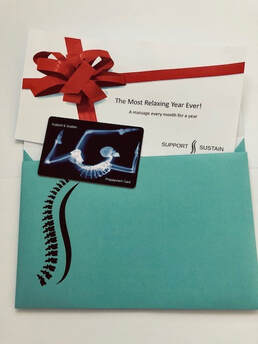 Bulk Massage Offer
Get 5 massages for £200 (only £40 per massage). Redeem against any type of massage and use as needed. All credit remains on your account for 5 years (but everyone always uses it a lot quicker ;)
A Course of Physio
Give someone the helping hand they need and pay for them (or yourself) to have a course of Physiotherapy. The average number of sessions required to recover after injury / pain is 5. Pay now (£225) and save any unused credit.
One off Session
Pay for a one off session of Physiotherapy or Massage £45
After receiving your credit, we will contact you (on your PayPal email) to confirm who's account you would like credited (within 24 hours).

​Maudsley Hospital
​Physiotherapy & Dietetics Depatment
Denmark Hill
South East London
SE5 8AZ
​(Mon-Fri PM, Sat AM)

47 Denmark Hill
​Camberwell
South East London
SE5 8RS
​
​(Mon-Sat AM & PM) *main site
Support & Sustain Ltd, Company House Register
10775519, Registered Address: 187a Worple Road, London, SW20 8RE

​We see ourselves as a pro-NHS private provider, this means we are committed to helping our local NHS income generate (including rental and fundraisers) and host free events to help winter pressures and lengthening waiting lists. We also offer a NHS discount of £5 on our physiotherapy and massage (not in conjunction with other offers).

​We are proud supporters of Kiva. Every month we support at least 10 micro lending projects. Since we started we have supported over 950 people from developing countries.
---
---

​The Clinics are close to; Camberwell, Herne Hill, Dulwich, Brixton, Clapham North, Oval, Kennington, Peckham, Loughborough Junction