Treat a friend or loved one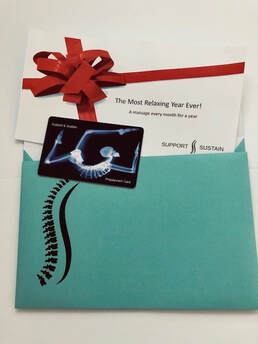 The Most Relaxing Year Ever!
The ultimate gift. A massage every month for the whole year! Give someone a bit of me time every month. Or simply take advantage of this incredible price to help maintain your own aches, pain and stress. Equivalent to £33.33 per massage :) (£400)
Bulk Massage Offer
Get 5 massages for £200 (only £40 per massage). Redeem against any type of massage and use as needed. All credit remains on your account for 5 years (but everyone always uses it a lot quicker ;)
A Course of Physio
Give someone the helping hand they need and pay for them (or yourself) to have a course of Physiotherapy. The average number of sessions required to recover after injury / pain is 5. Pay now (£225) and save any unused credit.
One off Session
Pay for a one off session of Physiotherapy or Massage £45
After receiving your credit, we will contact you (on your PayPal email) to confirm who's account you would like credited (within 24 hours).

​Maudsley Hospital
​Physiotherapy & Dietetics Depatment
Denmark Hill
South East London
SE5 8AZ
​(Mon-Fri PM, Sat AM)

47 Denmark Hill
​Camberwell
South East London
SE5 8RS
​
​(Mon-Sat AM & PM) *main site

​The Clinic is Close to; Camberwell, Herne Hill, Dulwich, Brixton, Clapham North, Oval, Kennington, Peckham, Loughborough Junction
Support & Sustain Ltd, Company House Register
10775519, Registered Address: 187a Worple Road, London, SW20 8RE

​We are proud supporters of Kiva. Every month we support at least 10 micro lending projectss. Since we started we have supported over 850 people from developing countries.